Mark Zagorski
Chief Executive Officer
Mark Zagorski has served as our Chief Executive Officer and as a director since July 2020. Prior to that, Mr. Zagorski served as Chief Executive Officer of Telaria, a NYSE-listed video management platform, from July 2017 to April 2020 and, following Telaria's merger with Rubicon Project, served as President and Chief Operating Officer for Rubicon Project (now Magnite, Inc.) (Nasdaq) through June 2020. Prior to that, Mr. Zagorski was Chief Executive Officer of eXelate, a leading data management and analytics platform, from December 2010 until its acquisition by the Nielsen Company in March 2015, and continued to manage the eXelate business as Executive Vice President of Nielsen Marketing Cloud through June 2017. Mr. Zagorski has over 20 years of digital advertising leadership experience and held previous management positions in companies including MediaSpan, WorldNow and Modem Media. Mr. Zagorski currently serves on the board of Recruitics and CXO Nexus. Mr. Zagorski received a Master of Business Administration from the University of Rochester's Simon School of Business and a Bachelor of Science in Finance from Gannon University, where he also received an Honorary Doctorate of Humane Letters.
Nicola Allais
Chief Financial Officer
Nicola has served as DoubleVerify's CFO since November 2017. Prior to DV, he was CFO of Penton (acquired by Informa PLC), an information services company, and held various finance positions at Downtown Music, Primedia and HBO. At DV, Nicola partners with all areas of the business to review, prioritize and fund investment initiatives, and works closely with management and the board to identify and complete M&A opportunities and optimize the company's capital structure. Nicola received his M.B.A from Columbia Business School and his B.A. from Princeton University.
Julie Eddleman
EVP, Chief Commercial Officer
Julie leads DV's commercial organization worldwide. This includes driving integration and alignment between all revenue-related functions, including sales, customer support, pricing and revenue management. Prior to DV, Julie was most recently Global Client Partner at Google, where she spearheaded global partnership and growth strategy for some of Google's largest global clients, including Procter & Gamble, Coca-Cola, McDonald's, General Motors, Ford and Fiat Chrysler. Prior to Google, Julie led all of the centralized marketing for North America at Procter & Gamble, including media planning and buying, sports marketing, branded entertainment and retailer marketing — leading over 400 employees and 1,000-plus agency personnel. Julie earned both her B.S. in Consumer Affairs and her M.S. in Consumer Behavior from Purdue University.
Dan Slivjanovski
Chief Marketing Officer
Dan is responsible for the DoubleVerify brand globally and oversees all company and product marketing, and sales empowerment efforts. He brings over 20 years of senior operating, strategy and marketing experience to his role. Prior to joining DV, Dan served as both COO and CMO at RhythmOne (acquired by Tremor), where he helped transform the company into a leading, independent programmatic platform for digital video and connected TV. Previously, Dan served as Executive Vice President of HNW Inc, a strategy consultancy focused on the financial services and luxury sectors, and as Senior Management Consultant with Cap Gemini Ernst & Young. He began his career at APCO Worldwide, a member of WPP's Grey Group. Dan earned his B.S. from Georgetown University's School of Foreign Service and his M.B.A. from the Kellogg School of Management at Northwestern University.
Steven Woolway
EVP, Business Development
Steve is responsible for all DoubleVerify business development efforts, and leads revenue-driving relationships with strategic global platform partners and publishers. Steve's oversight includes corporate development initiatives to support the company's growth. Prior to joining DV, Steve served as Global VP and GM at Sizmek (now part of Amazon), responsible for the company's verification measurement and Peer39 businesses. Previously, he was CEO at Aerify Media, which was acquired by Sizmek in 2014. Steve has held senior sales leadership roles at MediaBank (now Mediaocean), Right Media/Yahoo!, and NBC Universal. He earned his B.S. in Business Administration from the University of Southern California, and M.B.A. from Columbia Business School.
Andy Grimmig
Chief Legal Officer
Andy is DoubleVerify's Chief Legal Officer and has overall responsibility for legal and compliance matters. Prior to joining DV, he was Senior Vice President and General Counsel at Corporate Risk Holdings, which was the former parent company of leading global providers of risk and information services. Before joining Corporate Risk, Andy was a corporate attorney at Latham & Watkins LLP and Jones Day, LLP where his practice focused on mergers and acquisitions and financing transactions throughout the U.S., Europe, South America, and Asia. Mr. Grimmig earned his Juris Doctor from the Duke University School of Law and is a graduate of Florida State University.
Nisim Tal
Chief Technology Officer
Nisim is responsible for DoubleVerify's global technology, software engineering, information security, infrastructure and corporate IT. Prior to joining DV, Nisim led global R&D teams for the Nielsen Company and built data mining, machine learning, content classification, reporting and analytics products to measure social presence for brands. Previously, he held key leadership positions at Buzzmetrics (acquired by Nielsen), as well as SAP, Cadence and Bullunz. Nisim brings over 15 years of online media, marketing and advertising experience, through a variety of technology leadership roles. Nisim obtained his bachelor's degree in Computer Science from the Academic College of Tel Aviv, where he graduated cum laude.
Jack Smith
Chief Product Officer
Jack is responsible for DoubleVerify's demand product suite, where he works to build and deliver solutions that help advertisers and agencies optimize media investments, manage brand equity risk and increase campaign and creative performance. Prior to joining DV, Jack served as Global Chief Product Officer, Investment at Group M, where he developed products and platforms that empowered teams to make better decisions about where to invest over $80 billion of media spend. Previously, Jack co-founded the machine learning company Solariat, which was acquired by Genesys. He brings over 25 years of experience in executive strategy, product and technology to his role as Chief Product Officer. Jack holds seven patents in AI and machine learning for signal detection in natural language and the prediction of consumer media consumption.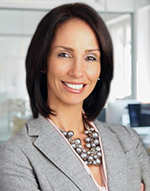 Rose Velez-Smith
EVP and Chief Human Resources Officer
As Chief Human Resources Officer, Rose is responsible for all aspects of DV's human resources strategy and people functions globally, including talent management, leadership development, compensation & benefits, diversity, and inclusion & belonging. Prior to joining DV, Rose managed global HR efforts for Pitney Bowes (NYSE: PBI), spending more than two decades with the organization. Most recently, she served as Vice President of Total Rewards and HR Shared Services, and led the organization's COVID Management team throughout the pandemic. During her tenure at Pitney Bowes, Rose was responsible for developing and directing Human Resources Talent strategies globally. In addition, she has developed strategic workforce solutions in the areas of employee relations, engagement and development, recruiting, talent acquisition, mergers and acquisitions, and legal and regulatory compliance. Rose holds a B.L.A and earned her M.A. in Human Resources Development and Counseling from the University of Bridgeport, CT. She also completed several Executive Leadership Programs at the RBL Group, Cornell University ILR School and the University of Virginia Darden School of Business.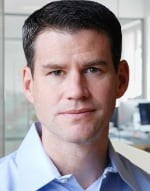 Doug Campbell
Chief Strategy Officer
Doug is responsible for DoubleVerify's global strategy and corporate development. He has over two decades of experience in successfully growing public and private companies in advertising technology, CTV/OTT video, digital measurement, data analytics and SaaS. Prior to joining DV, Doug was Chief Strategy Officer at Telaria, where he oversaw the successful merger with Rubicon Project and the acquisition of SpotX to form Magnite — the largest global, independent sell-side platform. Previously, Doug was Chief Operating Officer at eXelate (Deloitte's 2014 fastest growing tech company in NYC), where he led the sale of the company to Nielsen. At Nielsen, Doug was Senior Vice President of Global Strategy and Corporate Development where he led strategic acquisitions in digital media and consumer measurement. Before eXelate, he was an entrepreneur and held various leadership positions at local digital media pioneer WorldNow. He began his career as an investment banker at Merrill Lynch. Doug earned his B.A. in accounting and economics from the University of Pennsylvania and his M.B.A. from Columbia University.
Tejal Engman
SVP, Investor Relations
With more than 15 years of experience in investor relations, finance and business development, Engman most recently served as the SVP of Investor Relations at Host Hotels & Resorts, Inc. (NASDAQ: HST), the nation's largest lodging real estate investment trust, where she was responsible for transforming the company's Investor Relations function. During her time there, Engman helped Host navigate an unprecedented downturn in lodging last year, gain market share and opportunistically acquire assets to accelerate EBITDA* growth through the pandemic recovery.
Prior to Host, Engman led the Investor Relations team at Washington Real Estate Investment Trust (WashREIT) as Vice President, and was deeply involved in decision-making across accounting, tax, capital markets, and financial reporting. In addition, she played an instrumental role in executing a follow-on public offering of approximately 4.6 million shares for gross proceeds of approximately $130 million.
Engman transitioned to Investor Relations following a decade of institutional equity research sales experience while at Citigroup, JPMorgan, and Deutsche Bank – where she gained insight into how investors evaluate public companies, capital markets transactions, and the effectiveness of management teams.